Computair is the world's leading supplier of walk in freezer and coldroom design software.
Founded in 1980 to create custom-designed technical software for the air movement and refrigeration industries, we now create industry-leading software solutions for manufacturers and dealers of walk in cold rooms, cold stores, walk in freezers, coolers, refrigerated warehouses, walk in environmental rooms and related products in the food service and scientific refrigeration industries.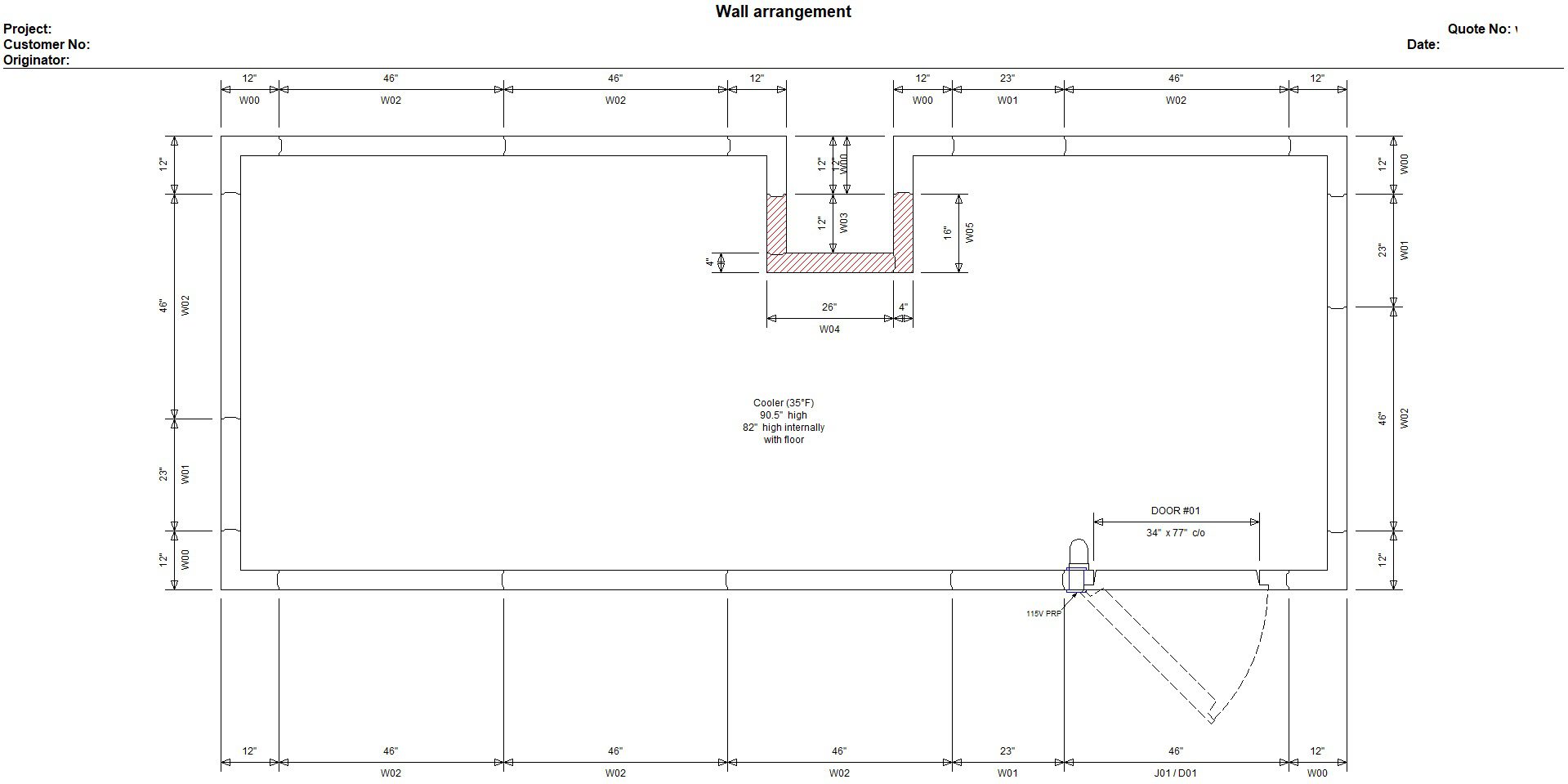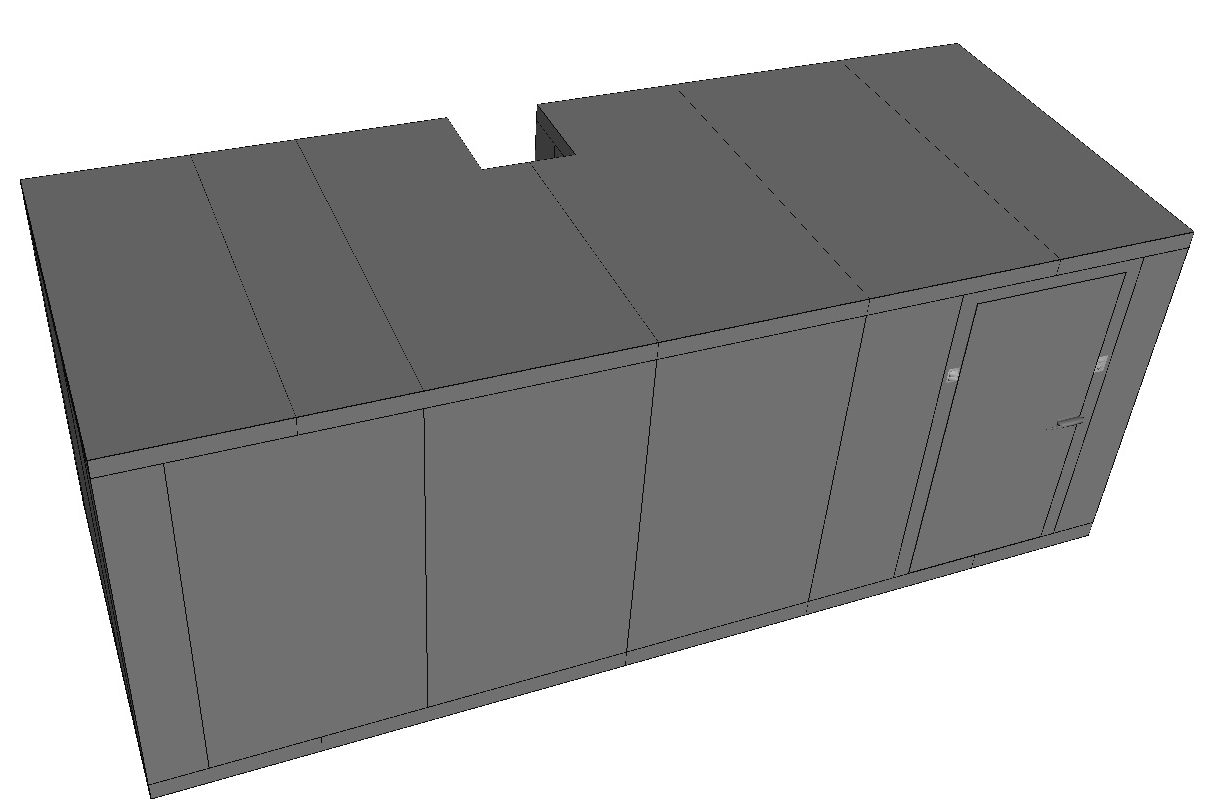 Flexible design
Computair design software for walk in freezers and coldrooms is suitable for use by manufacturers, dealers, sales reps, consultants and engineers. It provides the ability to design, price, quote, draw, submit, manufacture and install cold rooms quickly and accurately.
It also offers the selection of all associated equipment such as doors, shelves, refrigeration equipment and meat rails. It can be linked to CAD software or to manufacturing software, accounts packages and ERP systems.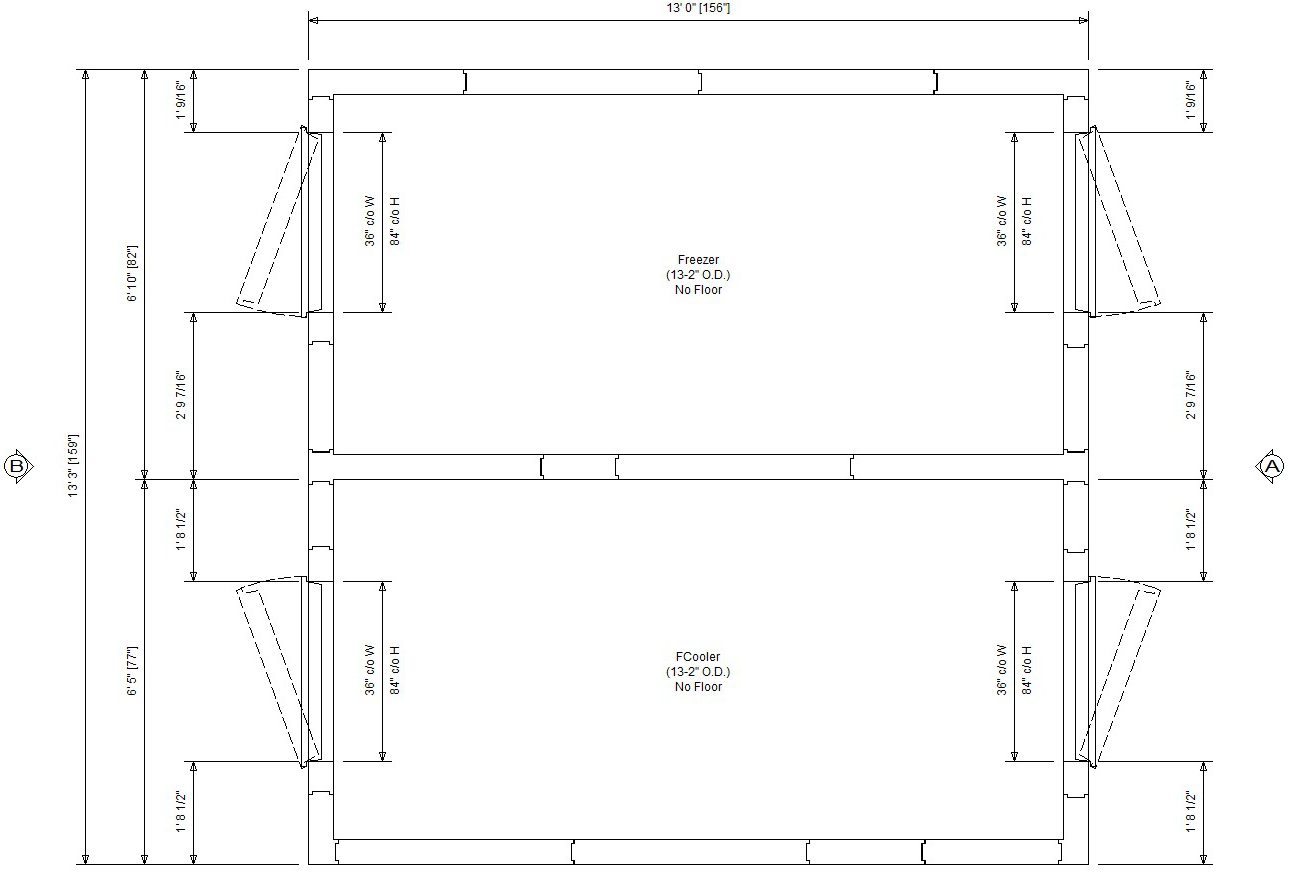 Automated and accurate
Computair's design software for walk in cold rooms enables the rapid design and pricing of your cold room, clean room or modular building, allowing you to bid for more jobs with increased accuracy and offering a quicker turnaround from order to delivery. The user can input the walls using the tools provided, then position doors and windows and populate at the click of a mouse.
As various options are added by the user, our 3D fit check provides an automatic safeguard to ensure all the user selections are possible for that product. Technical selections can be included for equipment within the room, as can module-fitting algorithms in the case of clean room ceilings or similar.
A CAD output facility is included, enabling 3D models to be generated. All other outputs are produced automatically in Microsoft Word, Excel and PDF formats.
Flexible outputs
The CAD system can be configured to create an overall submittal/manufacturing drawing, as well as more detailed sub-drawings. Technical data from the front end can be included on the final drawings.
The software can produce outputs in many standard formats, including DXF and DWG. It also has the capacity to publish direct to the internet.
The programs can be configured in either imperial (SI) or metric units. However, dimensions in output drawings and documents can be configured differently if the customer you're quoting for requires the alternative unit system.
Responsive and user-friendly
Once room details have been entered, wall, ceiling and floor panel arrangements are generated and panel references allocated to identify unique panels.
The panel references and sizes can be output via CAD or the built-in sketch as shown.
The indented bill of materials produced in Microsoft Excel shows panel references and quantities against part numbers. For 'cut and shut' arrangements, any panels needing to be cut down will have a cut detail sheet produced automatically.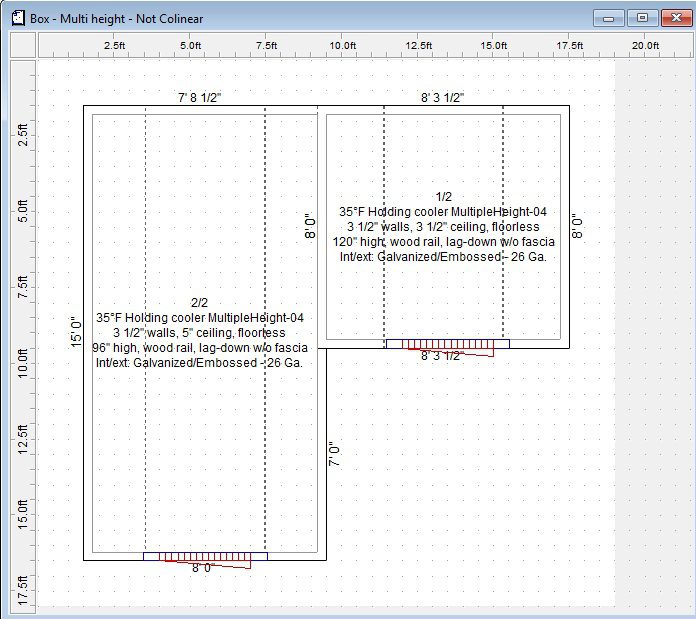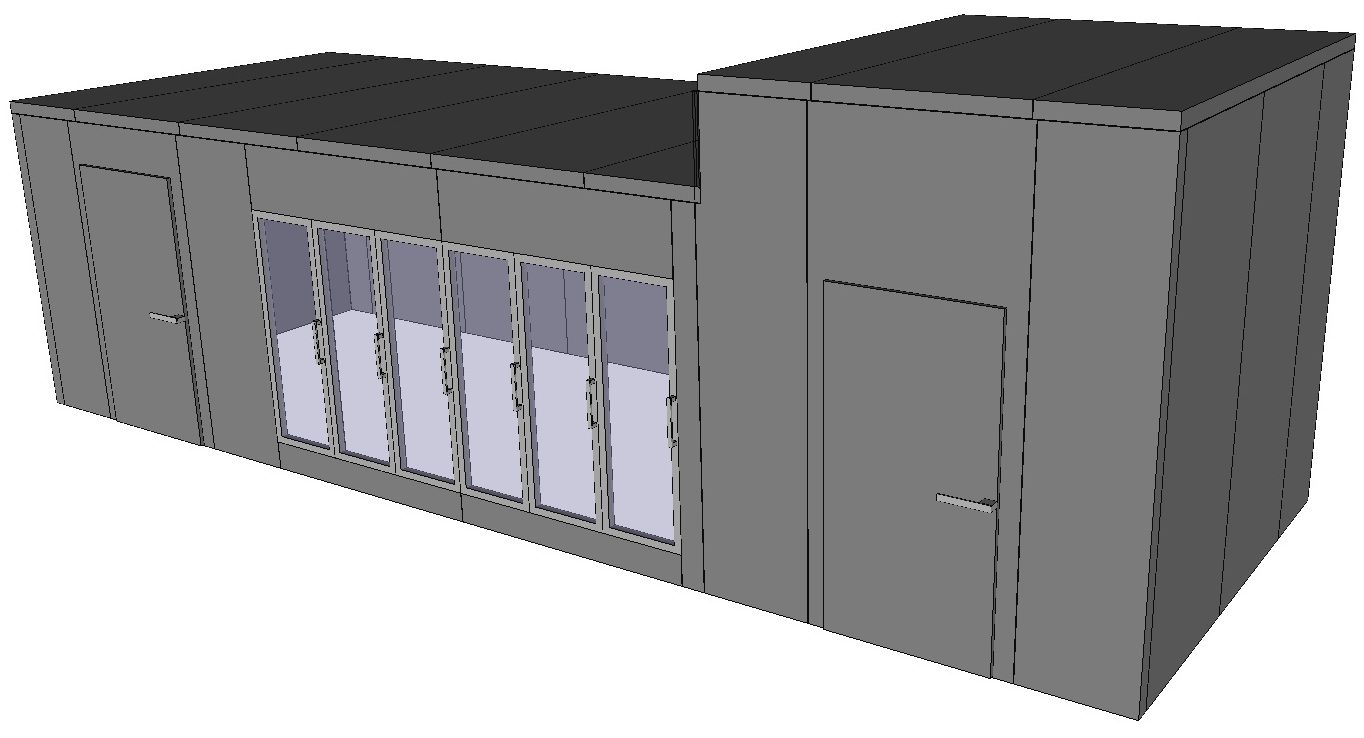 Boost your coldroom sales
Coldstore Specifier offers all of this as standard:

– Easy access for fast design & quoting
– Quotations which can include plan drawings
– The ability to support and monitor your sales representatives and agents with an end-to-end quoting mechanism
– Powerful tools to support your engineers
– Web services to other software
– Manufacturing outputs including G-Codes
– Advanced outputs in 2D & 3D
– Statistics of who is quoting what

Talk to us to find out more.
GLOBAL REACH
Language and global reach
Our walk in coldroom software currently supports many different languages and we are constantly adding new ones. So it doesn't matter where you are in the world, we can support your native language.

If you export your products to other countries, you can allow your people to use the software in their native language, which can really streamline your sales operations.

Computair already supplies software to the countries shaded blue.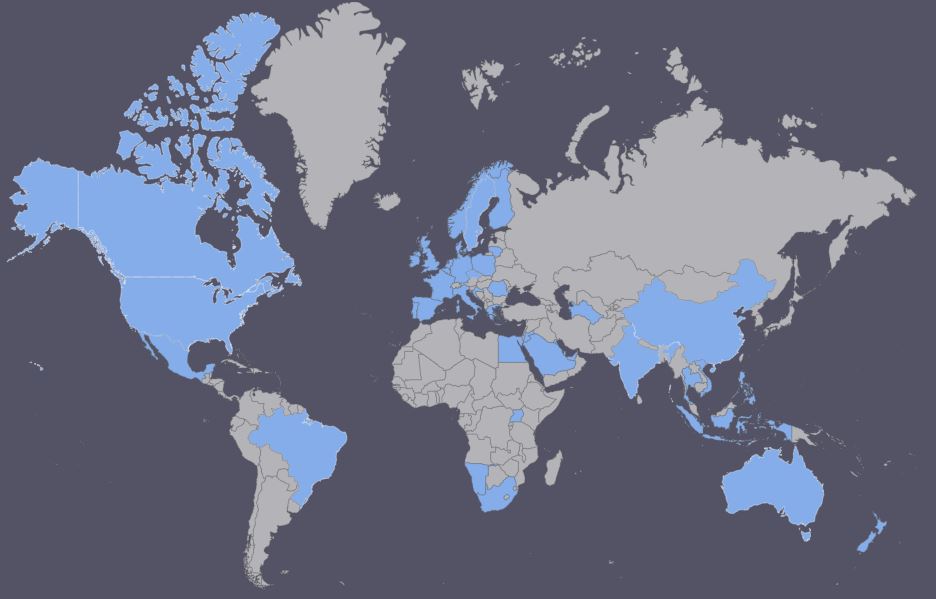 CONNECT WITH US
Contact us
If you have any questions, would like an advanced demo or an online presentation,
please contact us using the form below:
Please note: all information you provide is treated in the strictest confidence and not shared with third parties under any circumstances.